Gold Options Short Iron Fly
Trade Idea:
GCZ9 1485 Puts+GCZ9 1545 Calls-GCZ9 1515 Straddle (Short Iron Fly) 77 days to expiry.

This trade might be worth looking at if you're looking for a way to short volatility here, the trade closed around -25.51 on Friday. Max payout would be -$30 outside 1485/1545 at expiry, with a $4.49 net risk.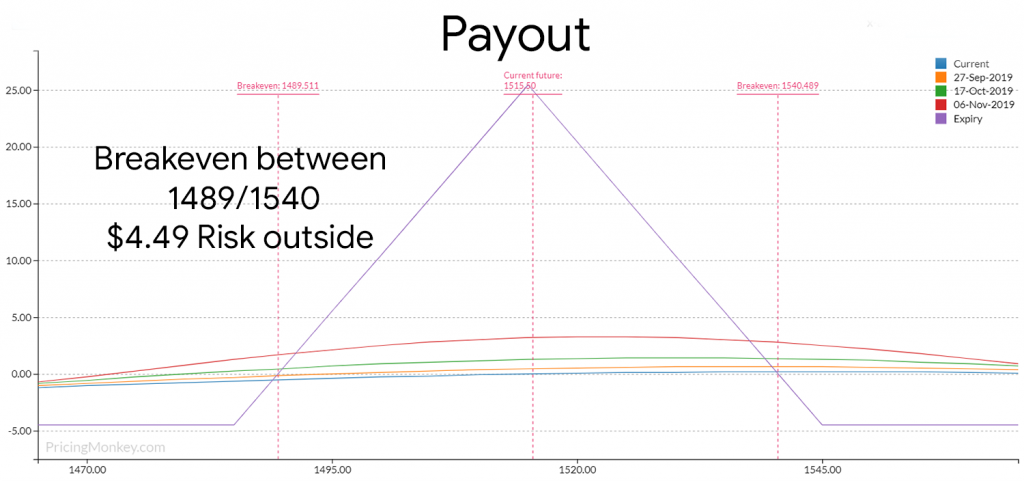 Chart reflects the Volatility.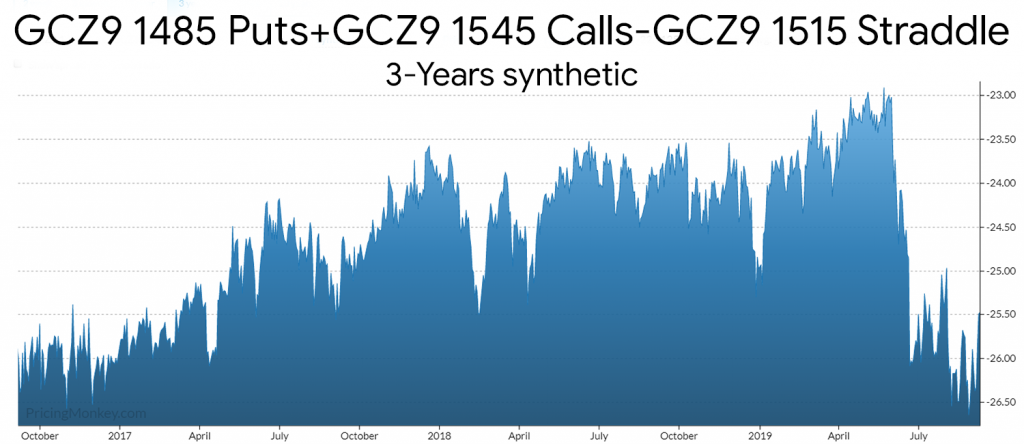 Risk Reversal revisited
This is a trade we highlighted 3 weeks ago as super extreme (7 year highs (Calls over)), it's still holding extreme and probably worth a second look. Check out 200 wide Risk Reversals on Dec and Feb. Trading close to highs.

Worth noting that Skew a year ago was very different.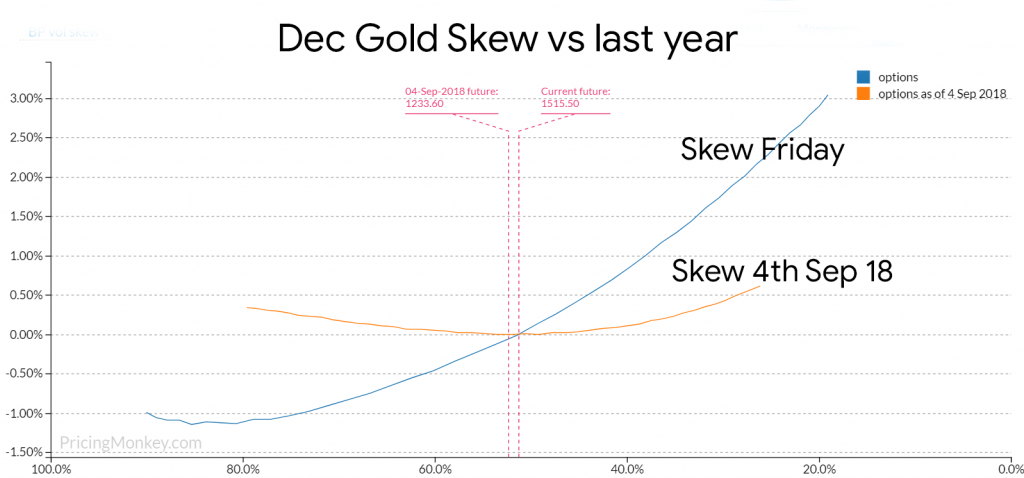 Just remember, this is a trade idea only and not investment advice. Do your own research and consider your risk tolerance. Know your risk.

Disclosure: We may have trading positions in the same or highly correlated trading structures.