Nov Eurodollar Straddles & Strangles look rich – Trade Analysis
Trade Idea:
Nov19 eurodollar 98.00 straddle & nov19 eurodollar 97.875/98.00 strangle both with 61 days to expiry
As we highlighted last week, Vol looks very vulnerable and despite falling during the week, still looks an attractive sell.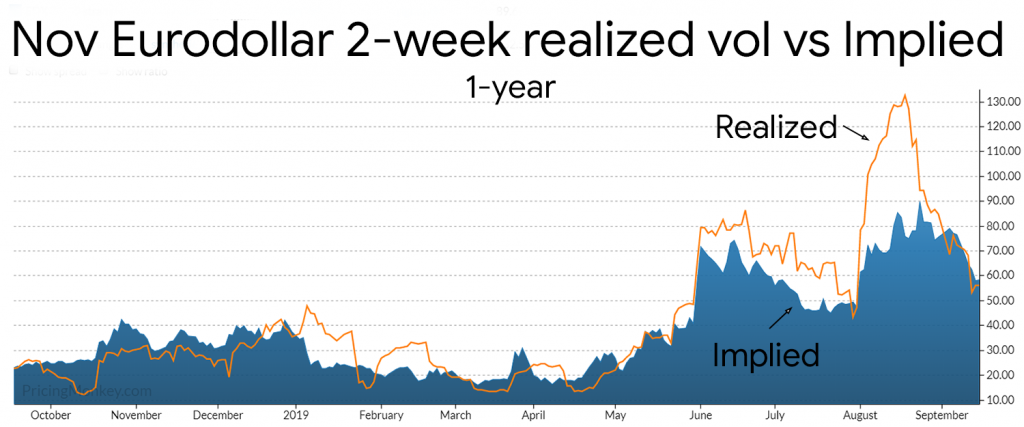 Friday we saw selling of the Nov 80 Straddle at around 20, if you look at this trade over the 10 years you can see that is delivered an average return of 0.0909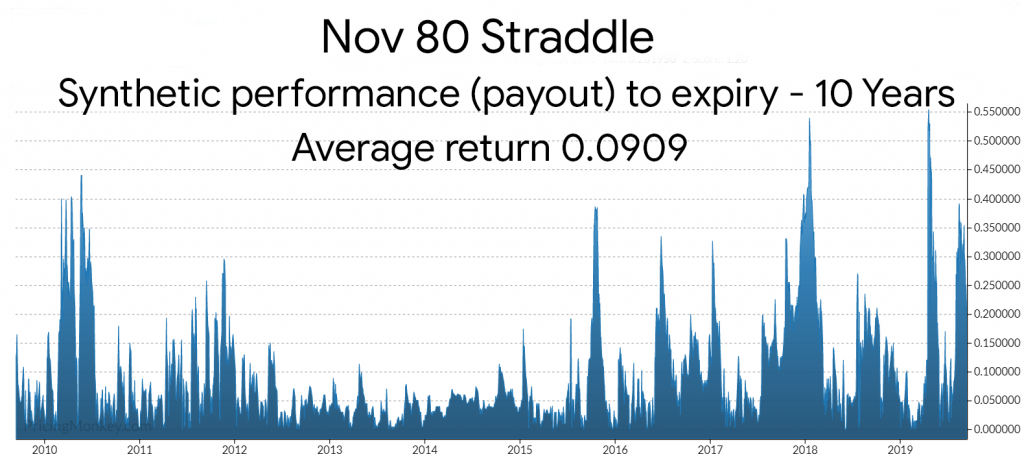 Another trade to consider in the Nov 78/80 Strangle which has a return of just 0.0407 over the last 10 years. Looks rich currently.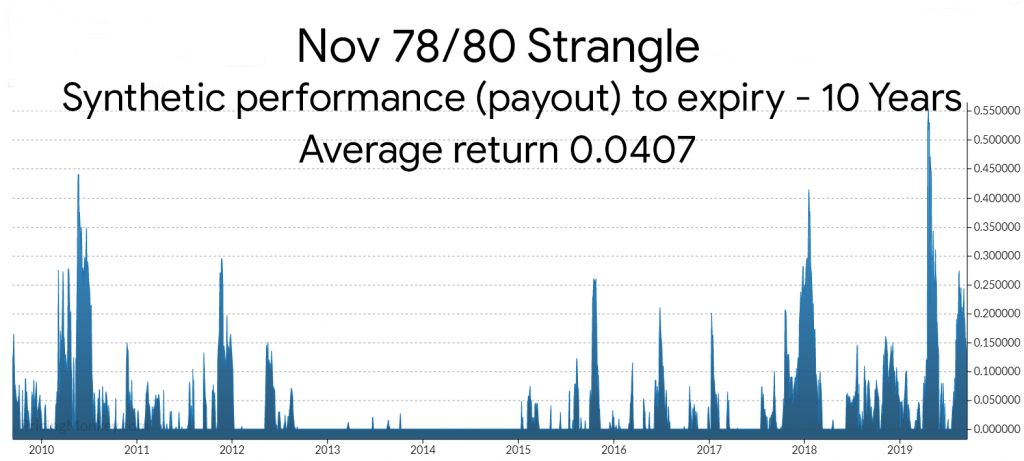 Just remember, this is a trade idea only and not investment advice. Do your own research and consider your risk tolerance. Know your risk.

Disclosure: We may have trading positions in the same or highly correlated trading structures.