June 2020 Eurodollar Call Butterfly – Trade Analysis
Trade Idea:

EDM0 98.50/98.75/99.00 Call Fly with 263 days to expiry 4.1% Delta

Seeing this Trade as decent value this morning, steepening skew between the 12.5 Calls (98.50 Call) and 37.5 Calls (98.75 Call) over time has been pushing this trade to multi-year lows.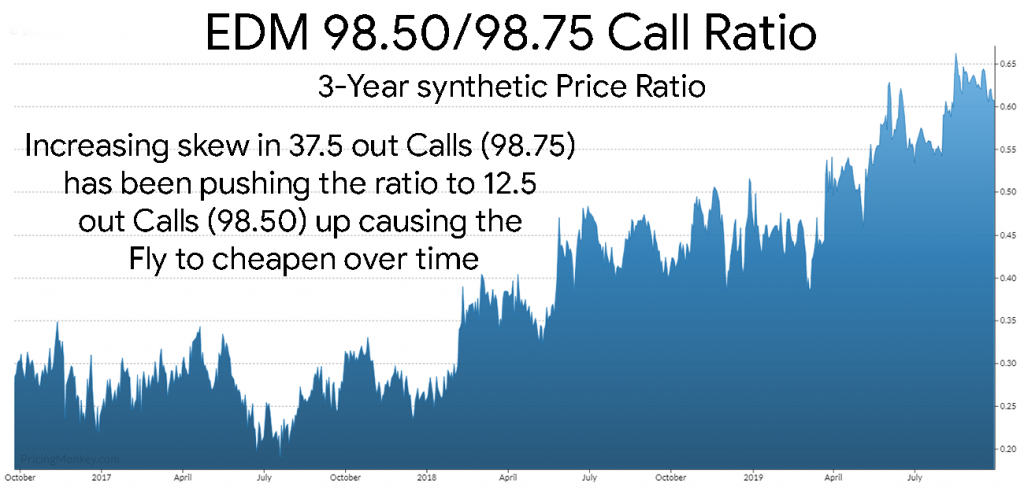 Just remember, this is a trade idea only and not investment advice. Do your own research and consider your risk tolerance. Know your risk.

Disclosure: We may have trading positions in the same or highly correlated trading structures.