US 30-Year Vol (USZ) looking cheap again versus US 5-Years (FVZ) – Trade Analysis
Trade Idea:
USZ 158 Put – 4.367*FVZ 118.25 Put with 35 days to expiry
If you're on the steepening track in the US, the recent drop in 30-Year Vol might be worth a look, you should be able to get similar Delta Puts in US 30-Year (USZ) vs Selling US 5-year Puts for a small credit.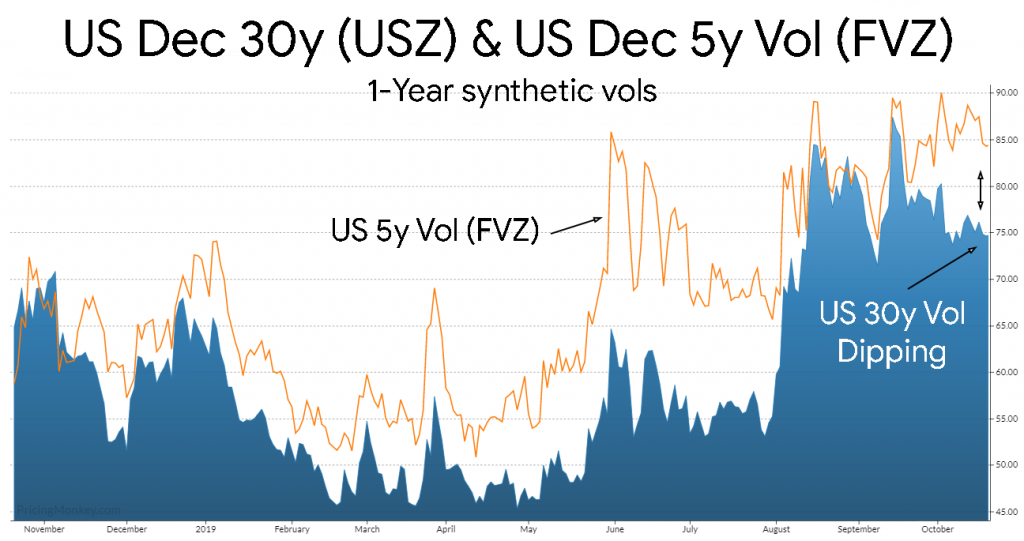 For example, USZ 158 Puts versus FVZ 118.25 Puts, with a vega weighting 4.36 should price around flat. These are both approx 30 Delta strikes.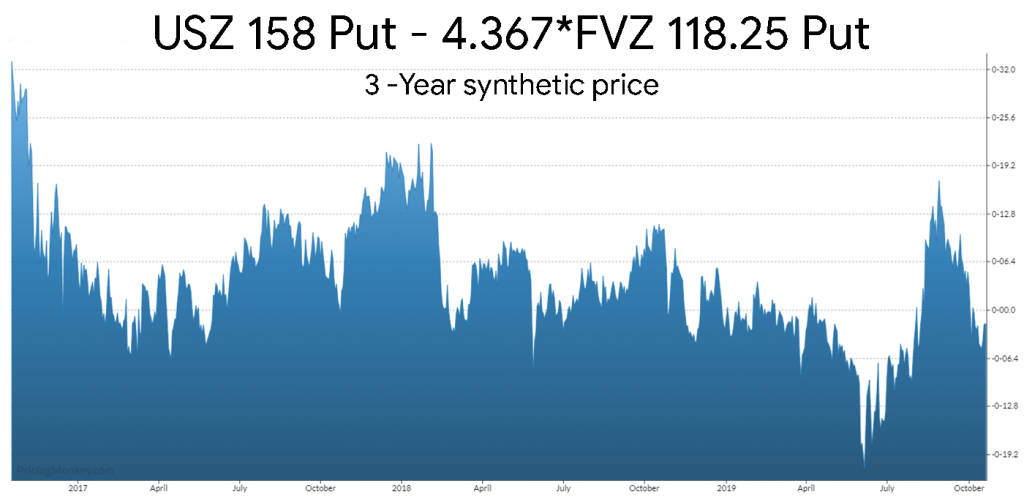 Just remember, this is a trade idea only and not investment advice. Do your own research and consider your risk tolerance. Know your risk.

Disclosure: We may have trading positions in the same or highly correlated trading structures.