Silver Implied Vol looks vulnerable here – Trade Analysis
Trade Idea:
Silver realized Vol is taking a hit in the last couple of weeks and could start to impact the current high levels of Implied Vol. Other factors to watch are US-10 Year yields (0.79 Correlation) & Implied Vol (0.757 Correlation) which are very correlated currently. US 10-Year (TYZ) gained 111k of Open Interest on Friday to 3,794,603, huge trades with a big focus on Steepeners ( speculation US 10 years yields to rise vs shorter dates).
Trades to consider: sell straddles either outright if you can manage the risk, or look at selling with a long out-the-money Call (Big Lizard) or Put hedges(Reverse Lizard), or both (Iron Fly).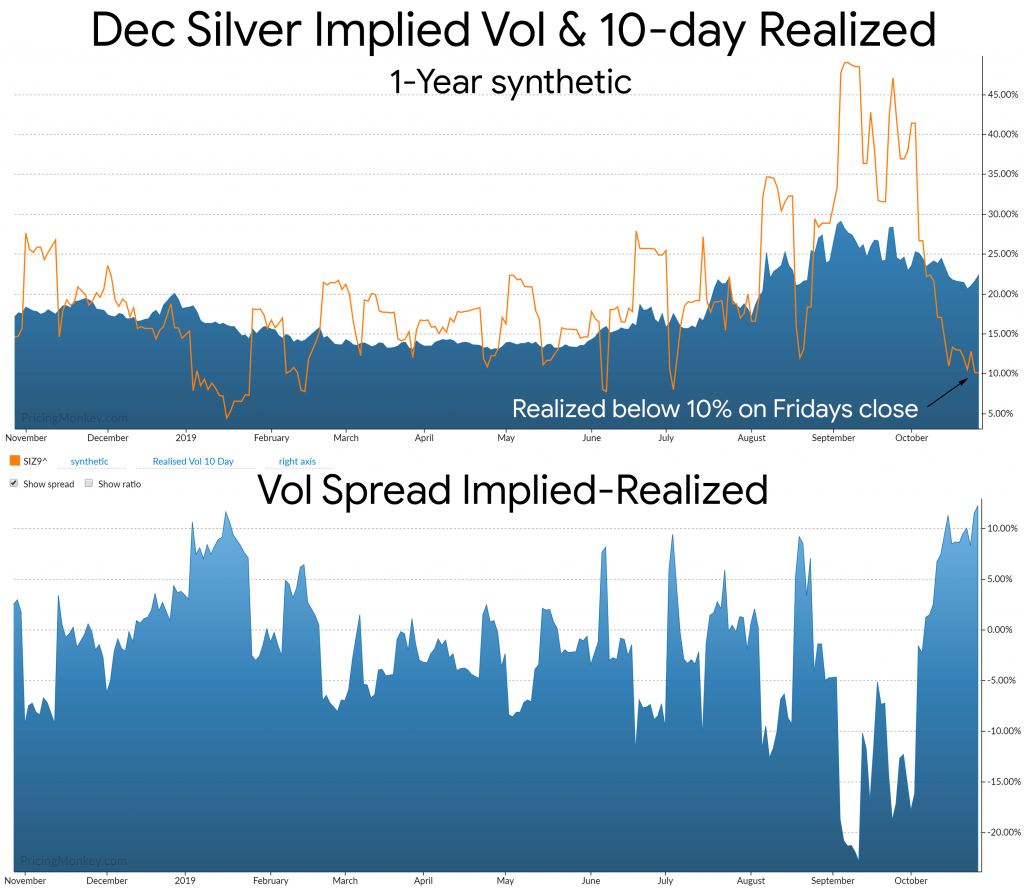 Risk + Backtest
Backtesting the 30-day to expiry Silver 17.9 Straddle gives you a clear idea of the risks and potential rewards. The average return over 3 years was 0.706, recent risks have been significant (High 3.19) needs to be Delta hedged (btw we hope to have a Delta hedged backtest active next month).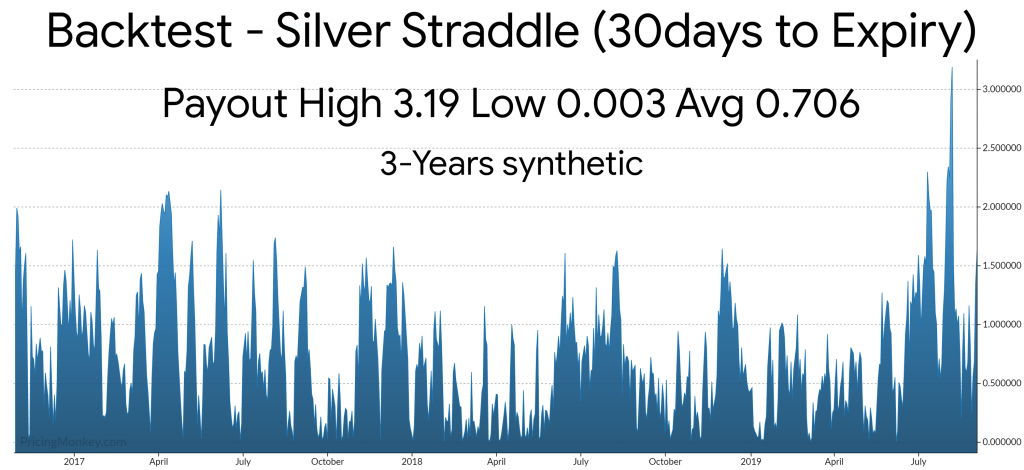 Just remember, this is a trade idea only and not investment advice. Do your own research and consider your risk tolerance. Know your risk.

Disclosure: We may have trading positions in the same or highly correlated trading structures.