Copper/Gold Index vs US 10-years yields getting adrift – Trade Analysis
Trade Idea:
This might be useful if you're looking for trade ideas across Copper/Gold and US 10-Years, the Gundlach Index (Copper/Gold * 100) vs US 10-Year Yields is drifting for the first time in a while. The last time we looked at this structure was back in Dec were we suggested buying TY Calls financed with short Copper Calls, this trade looks like you should be Buying TY Calls financed/weighted vs Copper Puts or Gold Calls or similar.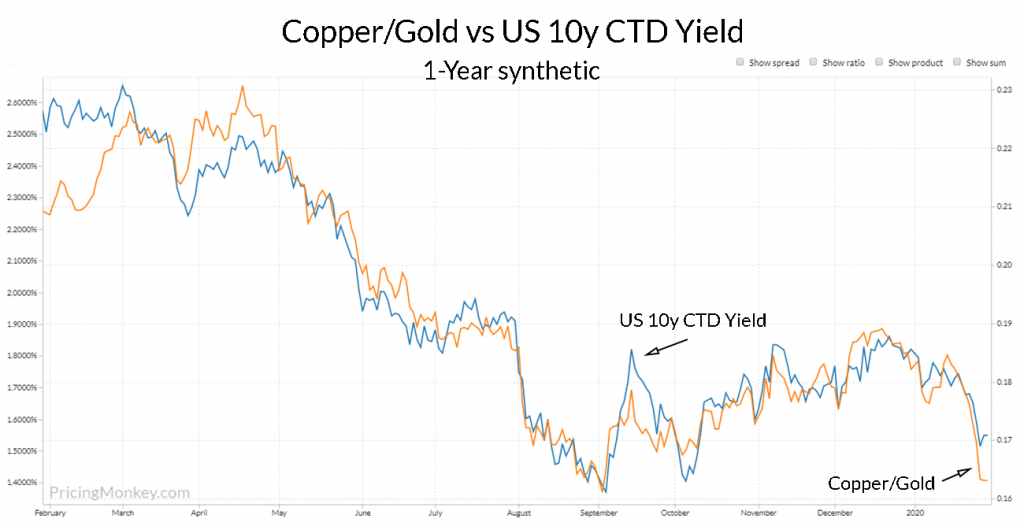 If you scatter the plots you can clearly see that the Copper/Gold is low (Copper low and/or Gold high), and /or TY 10-Years Yields are high relative.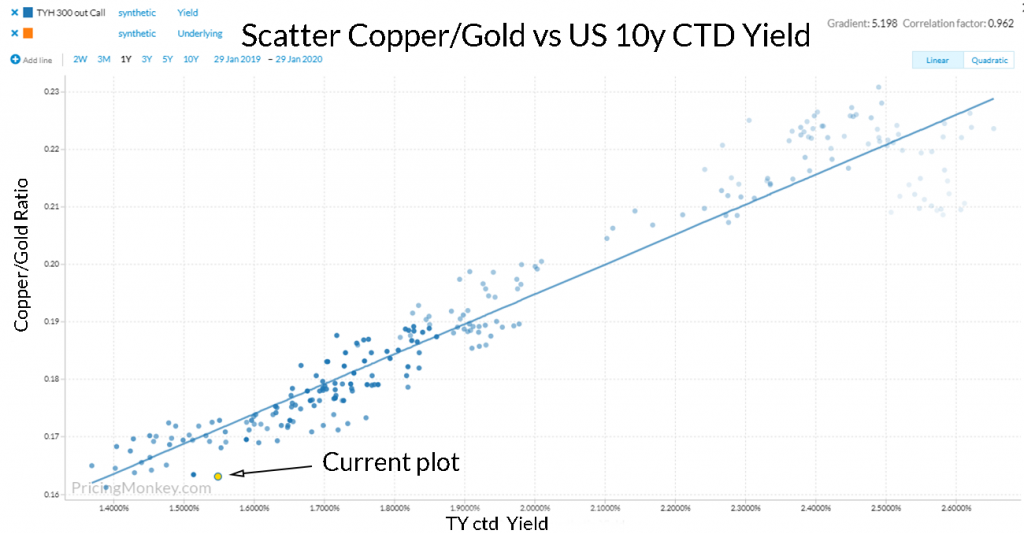 Just remember, this is a trade idea only and not investment advice. Do your own research and consider your risk tolerance. Know your risk.

Disclosure: We may have trading positions in the same or highly correlated trading structures.